Strategy & Management
Expert Statement: Neville Prior, Cornelius Group
Mergers & Acquisitions Are an Integral Strategic Component
In the drive to reach growth objectives, or to maintain and enhance "critical mass", mergers & acquisitions (M&A) has been a theme for the chemical distribution industry for years. The industry leaders (by size and geographic reach) were all built through a series of such transactions. As the practice is further trickling down to the smaller and mid-sized company layer of the sector, and more distributors espouse external growth options, it is worthwhile to spend some time on a reflection of recent events in this context.
Although M&A activity has been slowed down to some extent by the Covid-19 pandemic, the basic drivers are still relevant. Thus, it can be expected that industry consolidation will even be accelerated by the effects of the global lockdown that has been causing a global economic crisis, disruptions in international trade, production outages, and thus stressed supply chains.
Other factors such as the digital and ecological transformation of the chemical industry and its impact on value chains, trade conflicts, or Brexit will even increase the need to enhance critical mass and establish more widespread networks – and thus build more resilient businesses.
CHEManager asked executives and industry experts to share their views on the rationale for M&A activity in chemical distribution. We proposed to discuss the following aspects:
Have the key drivers for mergers & acquisitions in the chemical distribution industry changed due to the Corona crisis?
Will industry consolidation and thus M&A activity continue or even speed up after the Corona crisis?
Do you want to play an active role in the industry consolidation, and if so, what is your strategy?
Neville Prior: The coronavirus crisis has certainly not diminished the will of acquisitive distributors to reduce their ambitions, and the previous rationale to grow through acquisition remains. This is likely enhanced as they seek "bargains" in the wake of economic difficulties, subdued consumer demand and as smaller distributors face the prospect of enacting digital strategies alongside the need to embrace environmental, social and corporate governance. Alongside this, investors and financial institutions have plenty of funding looking for a home, so those organizations with private equity backing or publically quoted have pressure from that direction and are actively exploring options. Many distributors have found organic growth to be difficult and this will reinforce their acquisition strategies.
"Many distributors have found organic growth
to be difficult and this will reinforce
their acquisition strategies."

In addition to these factors, it has become clear that a number of factors have changed the global scenario and distributors will need to adjust:
The face of consumerism has changed in the wake of Covid-19 with a focus on ethical and sustainable products coming to the fore.
Brexit has caused supply chain issues between the EU and the UK.
The crisis has exposed the fact that too much manufacturing is concentrated in very few counties, and in particular China.
Geopolitical tensions are leading to an enhanced East-West divide.
This will lead distributors to require more local presence and hence drive further along the acquisition trail.
Like every distributor, Cornelius is considering what the future looks like and whether acquisition plays a part. Whilst we will not be looking to a multi-acquisition strategy, we will consider opportunities that play to our strengths and that make strategic sense. This would not divert us from an organic growth strategy, after all, our principals want to see us growing their market penetration and ensuing sales growth.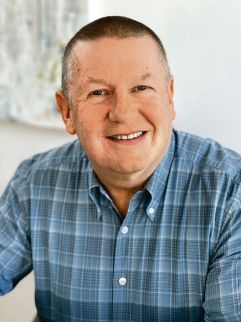 Downloads