Strategy & Management
Expert Statement: Thomas Dassler, Häffner
Mergers & Acquisitions Are an Integral Strategic Component
In the drive to reach growth objectives, or to maintain and enhance "critical mass", mergers & acquisitions (M&A) has been a theme for the chemical distribution industry for years. The industry leaders (by size and geographic reach) were all built through a series of such transactions. As the practice is further trickling down to the smaller and mid-sized company layer of the sector, and more distributors espouse external growth options, it is worthwhile to spend some time on a reflection of recent events in this context.
Although M&A activity has been slowed down to some extent by the Covid-19 pandemic, the basic drivers are still relevant. Thus, it can be expected that industry consolidation will even be accelerated by the effects of the global lockdown that has been causing a global economic crisis, disruptions in international trade, production outages, and thus stressed supply chains.
Other factors such as the digital and ecological transformation of the chemical industry and its impact on value chains, trade conflicts, or Brexit will even increase the need to enhance critical mass and establish more widespread networks – and thus build more resilient businesses.
CHEManager asked executives and industry experts to share their views on the rationale for M&A activity in chemical distribution. We proposed to discuss the following aspects:
Have the key drivers for mergers & acquisitions in the chemical distribution industry changed due to the Corona crisis?
Will industry consolidation and thus M&A activity continue or even speed up after the Corona crisis?
Do you want to play an active role in the industry consolidation, and if so, what is your strategy?
Thomas Dassler:  The key drivers for M&A in chemical distribution did not change significantly as a result of the Corona crisis. On the contrary: the pandemic showed how resilient the business model of most chemical distributors was, due to their high level of diversification and flexibility.
While business volume in the textile cleaning and automotive paint and coatings sectors suffered major setbacks during the first wave, characterized by numerous and widespread factory closures, other market segments such as life science (food, raw materials for disinfectants) continued to generate exceptionally good earnings.
Since April 2020, the EBITDA multiples of chemical distributors stocks more than made up for their initial Covid-19 set-back. The segment currently trades well above 12x.
"The pandemic showed how resilient
the business model of most chemical distributors was."

In particular, distributors with innovative as well as sustainable and specialized products are currently achieving record multiples. Companies that are heavily dependent on the automotive industry are presently experiencing below-average valuations.
The consolidation in the chemical distribution market will continue. In addition to the product portfolio, as well as exclusive partnerships with suppliers, customer base and segments, strategic coverage and geographic location are important factors in the selection of a potential acquisition target.
The Häffner Group strives to achieve its organic growth by further developing its strategic business fields in close cooperation with our customers and suppliers.
At the same time, we are always on the lookout for strategically suitable acquisitions in Germany and abroad to accelerate our growth.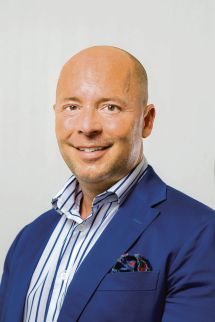 Downloads