Strategy & Management
Expert Statement: Thorsten Harke, Harke Group
Mergers & Acquisitions Are an Integral Strategic Component
In the drive to reach growth objectives, or to maintain and enhance "critical mass", mergers & acquisitions (M&A) has been a theme for the chemical distribution industry for years. The industry leaders (by size and geographic reach) were all built through a series of such transactions. As the practice is further trickling down to the smaller and mid-sized company layer of the sector, and more distributors espouse external growth options, it is worthwhile to spend some time on a reflection of recent events in this context.
Although M&A activity has been slowed down to some extent by the Covid-19 pandemic, the basic drivers are still relevant. Thus, it can be expected that industry consolidation will even be accelerated by the effects of the global lockdown that has been causing a global economic crisis, disruptions in international trade, production outages, and thus stressed supply chains.
Other factors such as the digital and ecological transformation of the chemical industry and its impact on value chains, trade conflicts, or Brexit will even increase the need to enhance critical mass and establish more widespread networks – and thus build more resilient businesses.
CHEManager asked executives and industry experts to share their views on the rationale for M&A activity in chemical distribution. We proposed to discuss the following aspects:
Have the key drivers for mergers & acquisitions in the chemical distribution industry changed due to the Corona crisis?
Will industry consolidation and thus M&A activity continue or even speed up after the Corona crisis?
Do you want to play an active role in the industry consolidation, and if so, what is your strategy?
Thorsten Harke: We think that the key drivers for M&A activities in the chemical distribution industry are still intact, ranging from completing product programs, adding technical expertise and regional coverage for offering better services to customers and principals up to increased efficiency and productivity.
Chemical distribution industry proved remarkably resistant against the Corona crisis up to now. Hence, we do not think that economic difficulties will be the decisive driver for further M&A activities. Yet, with the Covid crisis, central banks are currently virtually flooding the markets with cheap money, which will surely push M&A activities further as people are looking for investments, with loans for M&A projects being cheap currently, driving up transaction prices (inflation).
"We do not think that economic difficulties will be
the deci­sive driver for further M&A activities."

However, one has to be aware that the phase of exceptionally low interest rates will not last indefinitely and might reverse in the not-too-distant future, at which point of time not only M&A markets, but also chemical markets and the economy as a whole will strongly consolidate. This means the risks of M&A transactions are increasing with the high prices being paid, and a strong consolidation is to be expected eventually when interest rates will rise again. With the currently dramatically rising raw material prices, freight rates, etc. all over the world, this might happen soon.
Therefore, we continue to look actively for acquisition opportunities, yet are becoming more careful and selective, the higher the price-earnings ratio is rising for these acquisitions. Our management philosophy is long term oriented, and therefore the achievable synergies and strategic value of these transactions have to rise together with the higher transaction prices, in order to allow us to remain profitable also at times, when the artificially created, inflationary boom is turning to the usual bust.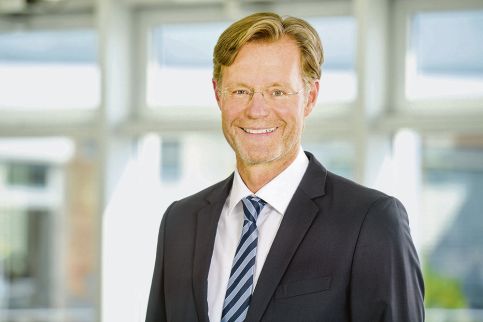 Downloads