Webinar
Worldscale Production Using Flow Chemistry – Micro- and Millireactors Established in Industry
Nov. 25, 2021 | 10:00-12:00 Uhr (CET)
The microreaction technology is proven to run in production scale, even in worldscale tonnage. This means, micro- and millireactors entered the last stage of establishing themselves in worldscale dimensions worldwide. The presenters of this free-of-charge online event, all having different professional backgrounds, will focus on divers business and production aspects of microreaction technology. Either economical or chemical expertise, the whole pathway from the decision to the running production unit will be discussed.
Attendees are welcome to ask specific questions, which will be answered in a Q&A session after the discussion. Please register online for this free-of-cost virtual roundtable event taking place on November 25, 2021!
Who should attend?
Those, who are interested in the topics business, production and technology of flow chemistry.
Key learning objectives
This event will cover the following main questions:
What are attractive business segments for implementing this technology?
How to establish this technology platform?
How easy and fast can the scale-up from lab to production be realized?
What are the lighthouse perspectives for business and production?

Joachim Heck
Managing Director, Ehrfeld Mikrotechnik
Joachim Heck was born in Frankfurt am Main / Germany and grew up in this region. After earning his degree in process engineering from Karlsruhe Technical University and his PhD from  University Dortmund, Heck started his professional career in 1987 as a development engineer in the process development department of Hoechst AG in Frankfurt. After holding several managerial positions in production and process development, he joined Aventis Research & Technologies GmbH as a business manager in 1997, and from 1999 took over production management of the Chemicals business unit of Axiva GmbH. Following its integration into Siemens AG, he took over management of the business unit Integrated Process Development. Since 2008, Heck was member of the management team at Resources Technologies Management based in Frankfurt. In 2010 Heck started to work as managing director of Ehrfeld Mikrotechnik BTS. Starting from the 1st. of August 2017 the shares of Ehrfeld were taken over by the Chinese agrochemical company Shaoxing Eastlake High-Tech. Since then Ehrfeld operates under the name Ehrfeld Mikrotechnik.
Studies at the University of Karlsruhe (TU) as Chemical Engineer and PhD at the University of Dortmund (TU) in 1987
1987 – 1990   Development Engineer for process engineering at Hoechst AG
1990 – 1997   Several management positions in production and process engineering at Hoechst AG
1997 – 1999   Business Manager of the Business Area Specialty Chemicals and Additives at Aventis Research & Technologies GmbH
1999 – 2003   Head of Production for the Business Unit Chemicals at Axiva GmbH
2003 – 2008   After integration of Axiva GmbH in Siemens AG general manager (Vice President) of the Business Unit Integrated Process Development – OFK member (member of the Siemens upper senior management)
2008 - 2010    Member of the Board of Directors at Resources Technologies Management GmbH
2010 - 2017    Managing Director of Ehrfeld Mikrotechnik BTS GmbH
2017 - today   Shaoxing Eastlake High-Tech takes over the shares of Ehrfeld on 01. August 2017. Business operation continues under the name Ehrfeld Mikrotechnik GmbH 
Claudia Barkowsky,
VDMA's representative in Beijing, China
Claudia Barkowsky has headed the VDMA's representative office in Beijing since March 2016. The sinologist with a focus on media and communication has been working in China for over 15 years. Until 2010, she was employed by the German Chamber of Commerce. During this period, she expanded the chamber's activities in Northeast China and founded the Tianjin office. Along the way, she wrote a "Beijing Guide" on the topic of "Living and Working in China". Before joining VDMA, she worked for Daimler Greater China in "Global Assignment Managment".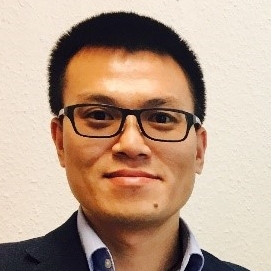 Quan Liu
General Manager, Ehrfeld Process Technology (Shanghai) Co.
Mr. Quan Liu is now General Manager of Ehrfeld Process Technology (Shanghai) Co. Ltd, a subsidiary company of Ehrfeld Microtechnik GmbH.
Mr. Quan Liu Graduated from School of Materials and Chemical Engineering, Zhejiang University with Master's degree in 2004.
From 2004 to 2010, he worked for ThermoFisher as an application expert and product manager of process analytical technology (PAT).  
In 2010, he joined Bayer Technology an Engineering (Shanghai) Co. Ltd. as a business manager of MRT and PAT products. During the period working in Bayer, he developed a lot of very successful MRT and PAT projects, including the 1st fully continuous and automated MRT-based chemical production line with 10 thousand tons throughput per year. The project was so successful by reducing the reaction time of more than 100 hours in batch reactors to around 3 mins in MRT and with a 20% increase of yield. The residence volume of the new MRT reactor was only 1/700 of the batch reactors while the productivity was doubled.
Since January 2017, Mr. Quan Liu founded Ehrfeld Chemical Technologies (Shanghai) Co. Ltd. in Zhangjiang Hi-tech park Shanghai.
In May of 2018, he established the joined-lab on Flow Chemistry by the cooperation with China State Institute of Pharmaceutical Industry.
Ji Sheng
General Manager, Shaoxing Eastlake Hi-Tech Co., Ltd. and Shaoxing Shangyu Eastlake Chemical Co.
Ji Sheng, born in September 1986, Chinese nationality, master's degree, electrical engineer;
September 2009 to July 2016, served as deputy general manager of Shaoxing Eastlake Biochemical Co., Ltd.;
July 2016 to 2020 In July 2007, he served as secretary of the board of directors and director of Shaoxing Eastlake Hi-Tech Co., Ltd.
In August 2017, he concurrently served as the director of Ehrfeld Mikrotechnik GmbH, in Germany.
In July 2020, he was appointed as the general manager of Shaoxing Eastlake Hi-Tech Co., Ltd. and the general manager of Shaoxing Shangyu Eastlake Chemical Co., Ltd.
Dr. Shizhe Tian
Chief Scientist, Shaoxing Eastlake High-tech Co.
Dr. Shizhe Tianis the Chief Scientist of Shaoxing Eastlake High-tech Co. Ltd., China. Before Joining Eastlake in 2021, he worked in Bayer group for 10 years as Department Head of Process Development and Transfar Chemical Group for 5 years as Dean Associate of Research Institute. He has been in micro-reaction technology field for 15 years and shows deep understanding on how to apply it at large scale production. One of his highlights is to lead the project of Ethephone(a plant growth regulator) new process development with micro-reaction technology from 2012 to 2016, successfully realizing the 10,000 tons/a continuous commercial production line for the first time world wild. His interests include fine chemical new process development and process optimization at existing production facilities. Dr. Shizhe Tian got his Ph. D in 2006 in Changchun Institute of Applied Chemistry, Chinese Academy of Sciences, major in Polymer Physics and Chemistry.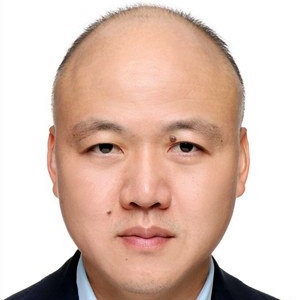 Jessen Gu
Board Member, Shaoxing Eastlake High-Tech Co.
PhD Candidate of Mechanics at Peking University
Graduated from East China University of Science and Technology with a major in Language of Science;
6 years experiences of international business at Sinochem Suzhou;
5 years experience of global sourcing and supply chain at Ratiopharm China;
Over 10 years experience of innovation project management for development of medical devices and pharmaceuticals at Wellbridge Biotech;
Over 10 years experience of strategic management at the board of Eastlake Hitech for setting-up of the first 10,000 ton continuous manufacturing facility of Ethephon;
Over 10 years experience of strategic management at the board of Hisun Biomaterials for development of the first 100,000 ton manufacturing facility of PLA (Polylactic acid) in China
Gesponsert von